New Tires for Sale in Modesto, CA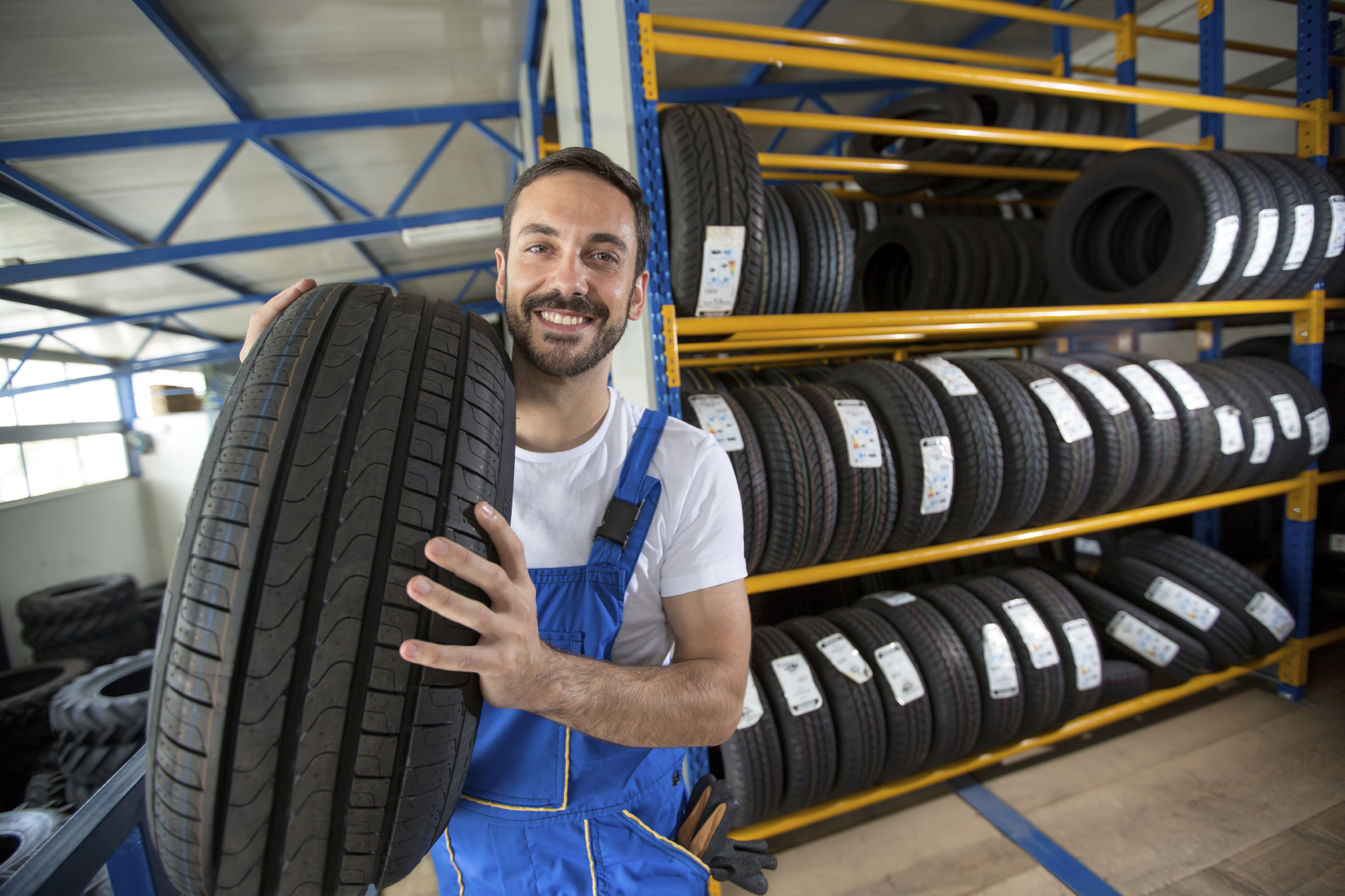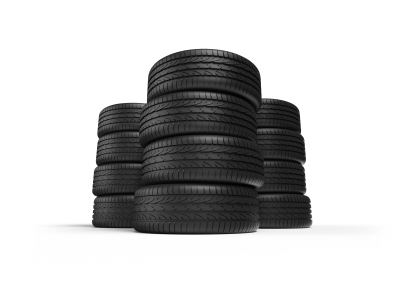 When it comes to taking care of your vehicle, there always seems to be an endless number of tasks that need to be accomplished. Probably the most cumbersome is buying new tires. Not only can they be alarmingly expensive, but choosing new tires and changing them takes up a significant amount of time. We at Modesto Toyota are here to lend a helping hand in both matters. We have ongoing specials and coupons to help offset the cost, as well as an incredible staff in our Service Department that will get you in and out in no time!
It won't always be clear when you need new tires, but there are still signs you can look for. One way is to look at your tires to see if the treads are still there or not. Over time, they begin to fade and once they do they will not be able to get any traction, causing you to slip on McHenry Avenue. You can also call up and ask the manufacturer or a trusted mechanic and they'll let you know if your rubbers need to be replaced or not. Generally speaking, tires should be serviced every six months to a year and then replaced every couple of years, Of course, this can easily change depending a variety of factors like daily miles driven, driving habits, local weather, and so much more. The condition of your tires can mean the difference between a near miss and a collision, so make sure you have healthy rubbers underneath you at all times.
We understand at Modesto Toyota that purchasing new tires can be a burden on your finances, which is why we are offering you deals every month to take some of the pressure off. If you're in need of four brand-new tires, you can buy three and get the fourth one for just a dollar1! Imagine the savings! If you were in a minor accident recently, we're offering a four-wheel alignment special that'll save you both dollars and headaches. Our Toyota Tire Center carries all of the major name brands, such as Goodyear, Michelin, and Dunlop, so you know you're going to get the best tires for your vehicle.
Once you do find the right set of rubbers for your vehicle at the price that you want, allow our technicians in our Service Department to assist you. If you're still unsure of which brand is right for you, you can always ask our knowledgeable staff members and they will be happy to assist you. Alternatively, you can do this on your own from the comfort of your home by going onto our website and clicking on Toyota Tire Center, located underneath the Service tab. From there, enter the year, model, trim level, and correct tire size to search through our inventory.
No matter what questions you have regarding your tires, our mechanics at Modesto Toyota are here to help. Our new tires for sale in Modesto, CA, will keep your vehicle running for a long time to come, while saving you money at the same time. We hope to see you soon!
Testimonials
Ton on my "to do" list
December 1, 2016
Great Service Department
November 28, 2016
Top Notch
October 8, 2016
A truly remarkable & genuine individual
October 5, 2016
Always Great!
October 2, 2016
Awesome Service!!
September 20, 2016
See you soon!
September 15, 2016
Head off to college!
July 8, 2016
Toyota family for years it's all we choose to drive
San Diego, CA
June 16, 2016
3 hour run-around at CV Nissan
Sacramento, CA
June 16, 2016
Stranded on the side of the road
Tracy, CA
June 16, 2016
As someone who is well informed about cars
Madera, CA
June 16, 2016
My car buying dreams came true!
Turlock, CA
June 16, 2016
In the market for a new car
Ceres, CA
June 16, 2016
I want to say I LOVE!!!!!Toyota
Modesto, CA
June 16, 2016
Buying a new car can be stressful
Stockton, CA
June 16, 2016
Owner is very personable!
Portola, CA
June 16, 2016
Aces! Great customer service! They are amazing.
June 13, 2016
Best for buying and getting your car services
June 8, 2016
Read More
Parts Hours
209-529-2933
| | |
| --- | --- |
| Monday | 7:00 am - 6:00 pm |
| Tuesday | 7:00 am - 6:00 pm |
| Wednesday | 7:00 am - 6:00 pm |
| Thursday | 7:00 am - 6:00 pm |
| Friday | 7:00 am - 6:00 pm |
| Saturday | 7:00 am - 6:00 pm |
| Sunday | Closed |
1. Restrictions apply. See participating Toyota dealer for more details. Offer valid on select brands. OEM, OEA, and WIN replacement tires only. Tires must be dealer-installed. Three tires at regular price, fourth for one dollar. Fourth tire must be of equal or lesser value. Excludes mounting and balancing, sales tax, shop supplies, and other applicable taxes. Excludes previous purchases. Toyota and Scion vehicles only. Offer only available at participating Toyota dealers. Offer valid 4/1/17-4/30/17. ©2017 Toyota Motor Sales, U.S.A., Inc.