Oil Change Service near Manteca, CA
Keep Your Engine Running Smoothly With An Oil Change at Modesto Toyota
You might think that once you drive your car off the lot, you've got it made. A brand-new car should run for perfectly and give you faithful and reliable service no matter where you. While this is true, regularly scheduled maintenance is key to keeping your new vehicle optimum driving condition. Whether it be brakes, tires, a battery, or an oil change near Manteca, CA, Modesto Toyota has you covered when it comes to maintenance.
Modesto Toyota is open six days a week, Monday through Saturday, and is filled with a knowledgeable and professionally trained staff that will get the job done right. You can easily schedule service at Modest Toyota. If you have done business with us before, you can simply log in and be on your way. However, if this is your first visit with Modest Toyota, you can simply share a little information about your vehicle to give us an idea of what needs to be done and then find a date that works for you.
In addition to getting you in and out with a quick oil change near Manteca, CA, Modesto Toyota also offers you information and tips about your car. We offer a selection of How-To Videos that make owning your Toyota or Scion even easier. Whether you want to know about the Toyota Highlander's Bluetooth® features, the automatic climate controls of the Toyota Venza, or how Downhill Assist Control on the RAV4 lends a hand when you're out in the Sierra Nevada Mountains.
Getting an oil change costs you both time and money, so when you want it done right, choose Modesto Toyota. Regular oil changes are a great way to keep your vehicle running smoothly, and they might be more important than you think. Under the hood, there are many moving parts and it's important to keep them in proper working order. Oil works as a great lubricant and is key to keeping all those internal parts running smoothly.
In addition to properly lubricating the parts of your engine, oil is perfect for transferring heat. Believe it or not, there are thousands of little explosions going on inside of your engine, and a lot of moving parts equates to a lot of friction and heat.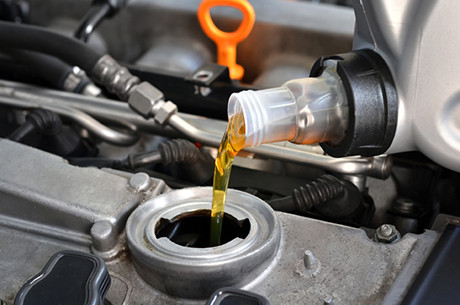 Oil is able to take some of this heat and move it away from the engine, which is why having old oil in your vehicle is extremely detrimental to the well-being of your engine. After time and a lot of wear and tear, oil begins to lose some of its staying properties and sludge can begin to build up and actually harm your engine. Fresh oil is the best and easiest way to take care of your engine.
Visit Modesto Toyota for your next oil change near Manteca, CA. In addition to oil changes, we offer other helpful service specials to keep your car is perfect running condition. Give us a call at 888-415-2303 today or stop by our service department at 4513 McHenry Ave in Modesto, CA, 95356.