Oil Change Service near Tracy, CA
One of the most important services you can do for your car is an oil change. This maintenance procedure is more in-depth than you might think, and will provide your vehicle an array of benefits. Here at Modesto Toyota, we care about you and your safety while on the road, which is why we offer our oil change service for you to take advantage of. We are located at 4513 McHenry Avenue in Modesto, CA, and look forward to your business!
We understand that stopping in for a routine oil change can be quite the hassle, but we try to make it as convenient as possible for you. With our Service Department being open six days a week, finding a time to fit in your oil change will be a breeze! We also allow the ability for you to schedule an appointment through our website, which allows you to squeeze in your oil change when it is most commodious for you. Whether you're stopping in after work or on Saturday when your plans are open, you will be in and out in no time!
It is always important to keep in mind how often your vehicle requires an oil change. For most car owners, it's every 3,000 to 7,500 miles, depending on what type of vehicle you drive and how old it is. This means you will roughly have to stop by every three to six months, but you can always check your Owner's Manual for a more accurate timeframe. Many factors can alter this period, such as the status of your engine, the environment you drive in, and the rate of speed your car endures. If you like to go to put the pedal to the metal more often or you prefer to traverse rough terrain, then it is advised that you get your oil checked more often.
Everyone is pretty much aware that their vehicle requires a regular oil change, but many do not understand why. While oil does keep the engine running smoothly, it has other jobs as well. Fresh oil will keep your car's engine free from harmful substances such as dust, anti-freeze, moisture, and engine friction. The older your current oil gets, the more likely it is to be less effective. Your detergents, dispersants, and chemicals used to fight rust will start to loose their strength over time. Oil also acts as a lubricant, which helps the various parts of your engine work together.
Don't wait any longer! Stop by Modesto Toyota today for an oil change service near Tracy, CA! We would be happy to take care of you during our flexible hours, so stop is as soon as possible!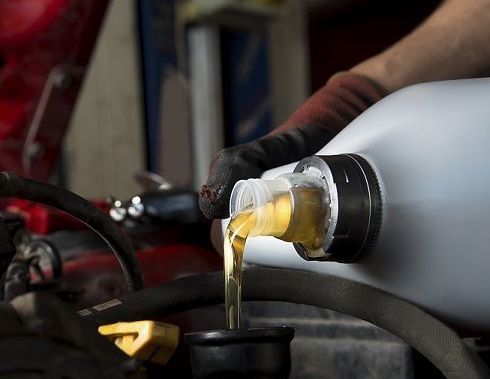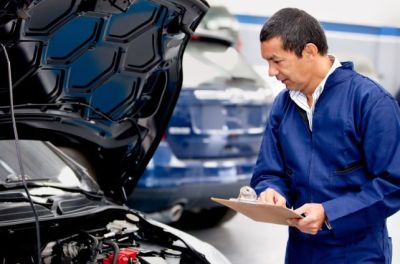 Service Hours
209-529-2933
| | |
| --- | --- |
| Monday | 7:00 am - 6:00 pm |
| Tuesday | 7:00 am - 6:00 pm |
| Wednesday | 7:00 am - 6:00 pm |
| Thursday | 7:00 am - 6:00 pm |
| Friday | 7:00 am - 6:00 pm |
| Saturday | 7:00 am - 6:00 pm |
| Sunday | Closed |
Testimonials
Ton on my "to do" list
December 1, 2016
Great Service Department
November 28, 2016
Top Notch
October 8, 2016
A truly remarkable & genuine individual
October 5, 2016
Always Great!
October 2, 2016
Awesome Service!!
September 20, 2016
See you soon!
September 15, 2016
Head off to college!
July 8, 2016
Toyota family for years it's all we choose to drive
San Diego, CA
June 16, 2016
3 hour run-around at CV Nissan
Sacramento, CA
June 16, 2016
Stranded on the side of the road
Tracy, CA
June 16, 2016
As someone who is well informed about cars
Madera, CA
June 16, 2016
My car buying dreams came true!
Turlock, CA
June 16, 2016
In the market for a new car
Ceres, CA
June 16, 2016
I want to say I LOVE!!!!!Toyota
Modesto, CA
June 16, 2016
Buying a new car can be stressful
Stockton, CA
June 16, 2016
Owner is very personable!
Portola, CA
June 16, 2016
Aces! Great customer service! They are amazing.
June 13, 2016
Best for buying and getting your car services
June 8, 2016
Read More