Tire Rotation Service near Merced, CA
If you are looking to get the most out of your tires, stop by for a tire rotation service with our team at Modesto Toyota! We have a dedicated staff that makes it easy to schedule an appointment and get you back on the road with the utmost peace of mind. We are located at 4513 McHenry Avenue in Modesto, CA, and you can call us at 209-529-2933 to set a date and time that suits you best.
It is crucial to rotate your tires at least twice a year if you want them to maintain good traction on the roadway. In doing so, you will ensure that your tires' tread will wear evenly and that a smooth, steady ride is provided for the long haul. Your daily commute will slowly, but surely, wear your tires down, and the front two usually are the ones that take the majority of the impact. When you come in for a tire rotation, we switch the placement around so everything evens out. This way, they won't be worn down to the nubs! Not only will this prevent you from having to buy one at a time, which is way more expensive, it will also increase the life of your current set.
We understand that clearing your schedule and coming up with a time to stop by can certainly be an annoyance. That is why we try and go the extra mile in making it as easy as possible to get you in and out of our service bay in the quickest manner possible! You can schedule an appointment right here on our website using the Service Appointment form located under the Service tab at the top of your screen. This way you can get everything setup right from home! We are open Monday through Saturday with flexible hours, so you can find a time that suits your schedule best!
If you aren't positive on the last time you had your tires rotated, it is probably a good idea to pay us a visit so we can assess the condition for you. If you would like to take a look for yourself at home, there is a simple test that can give you an idea of where your traction stands. Dig into your pockets and find a penny and hold it toward your tire with Lincoln's head facing down. Insert it into the tire's tread and look closely at how much of the head continues to show. If his entire head is visible, it is time to come in so we can give you a more accurate assessment.
Now that you know everything there is to know about our tire rotation service near Merced, CA, come on down and visit us so you can traverse the streets with the utmost peace of mind. We look forward to giving you the traction that you deserve with one quick and easy visit here at Modesto Toyota!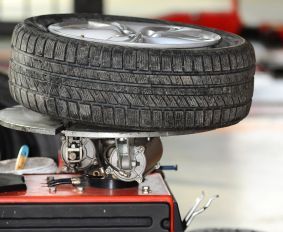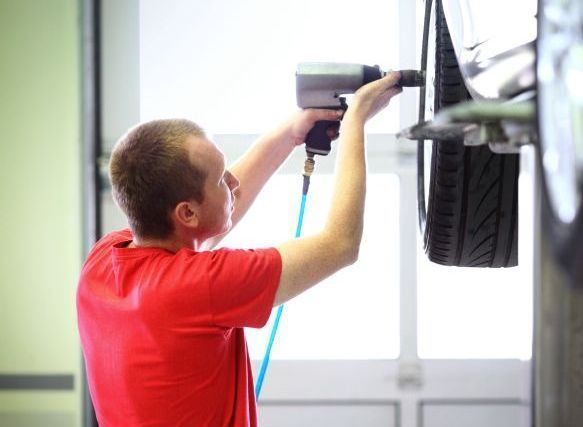 Service Hours
209-529-2933
| | |
| --- | --- |
| Monday | 7:00 am - 6:00 pm |
| Tuesday | 7:00 am - 6:00 pm |
| Wednesday | 7:00 am - 6:00 pm |
| Thursday | 7:00 am - 6:00 pm |
| Friday | 7:00 am - 6:00 pm |
| Saturday | 7:00 am - 6:00 pm |
| Sunday | Closed |
Testimonials
Ton on my "to do" list
December 1, 2016
Great Service Department
November 28, 2016
Top Notch
October 8, 2016
A truly remarkable & genuine individual
October 5, 2016
Always Great!
October 2, 2016
Awesome Service!!
September 20, 2016
See you soon!
September 15, 2016
Head off to college!
July 8, 2016
Toyota family for years it's all we choose to drive
San Diego, CA
June 16, 2016
3 hour run-around at CV Nissan
Sacramento, CA
June 16, 2016
Stranded on the side of the road
Tracy, CA
June 16, 2016
As someone who is well informed about cars
Madera, CA
June 16, 2016
My car buying dreams came true!
Turlock, CA
June 16, 2016
In the market for a new car
Ceres, CA
June 16, 2016
I want to say I LOVE!!!!!Toyota
Modesto, CA
June 16, 2016
Buying a new car can be stressful
Stockton, CA
June 16, 2016
Owner is very personable!
Portola, CA
June 16, 2016
Aces! Great customer service! They are amazing.
June 13, 2016
Best for buying and getting your car services
June 8, 2016
Read More