Wiper Blade Replacement near Merced, CA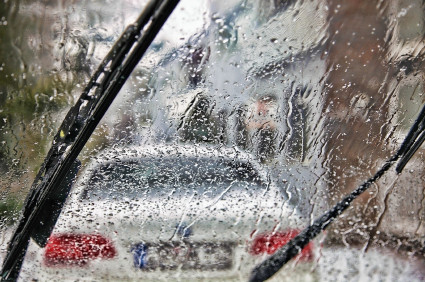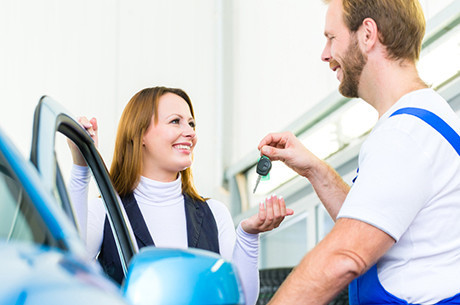 In order to achieve optimum vision every time you get behind the wheel, it is necessary to make sure your wiper blades are working at their peak performance. Though you may overlook your windshield wipers as an important maintenance procedure, their quality and ability allow you to see clearly and make sure you are getting to where you need to be as safely as possible. If you are looking to see clearly no matter the weather or road conditions, stop by Modesto Toyota for a proper blade replacement!
It's recommended that you change your windshield wipers every six months to a year. If they begin to squeak, smear, or streak, this is a major sign that you should bring in your car and get a replacement. Another warning sign to look out for is if the edges are frayed or split. With the unpredictable rain patterns we endure in California, it's important to have blades that you can count on. One thing is for certain, our fantastic mechanics have you covered during inclement weather!
Here at Modesto Toyota, we care about your vehicle's condition as much as you do. Rest assured, our knowledgeable technicians will service your vehicle meticulously and efficiently. We take customer service very seriously, which is why we are open six days a week with flexible service hours to accommodate your busy schedule. If you aren't quite sure if you need a wiper blade replacement, fear not! Simply pull up to our service bay and we will provide a quick and easy assessment.
We have all of the resources you need to ensure you have a seamless experience with us at Modesto Toyota. Our Ask a Tech form is located right here on our website beneath the service tab to assist you with any questions you have about your vehicle. Simply fill in your vehicle's information, your contact information, and whatever question or concern you have, and we will reach out to you with an answer as quickly as we can. If you are ready to get in as soon as possible, utilize our Schedule Appointment form located under the same drop down menu to schedule a date and time that suits you best!
Are you ready for your wiper blade replacement near Merced, CA? Stop by and visit us at 4513 McHenry Avenue in Modesto, CA, for your vision's sake. Our team at Modesto Toyota looks forward to it!
Testimonials
Ton on my "to do" list
December 1, 2016
Great Service Department
November 28, 2016
Top Notch
October 8, 2016
A truly remarkable & genuine individual
October 5, 2016
Always Great!
October 2, 2016
Awesome Service!!
September 20, 2016
See you soon!
September 15, 2016
Head off to college!
July 8, 2016
Toyota family for years it's all we choose to drive
San Diego, CA
June 16, 2016
3 hour run-around at CV Nissan
Sacramento, CA
June 16, 2016
Stranded on the side of the road
Tracy, CA
June 16, 2016
As someone who is well informed about cars
Madera, CA
June 16, 2016
My car buying dreams came true!
Turlock, CA
June 16, 2016
In the market for a new car
Ceres, CA
June 16, 2016
I want to say I LOVE!!!!!Toyota
Modesto, CA
June 16, 2016
Buying a new car can be stressful
Stockton, CA
June 16, 2016
Owner is very personable!
Portola, CA
June 16, 2016
Aces! Great customer service! They are amazing.
June 13, 2016
Best for buying and getting your car services
June 8, 2016
Read More
Sales Hours
209-529-2933
| | |
| --- | --- |
| Monday | 9:00 am - 9:00 pm |
| Tuesday | 9:00 am - 9:00 pm |
| Wednesday | 9:00 am - 9:00 pm |
| Thursday | 9:00 am - 9:00 pm |
| Friday | 9:00 am - 9:00 pm |
| Saturday | 9:00 am - 9:00 pm |
| Sunday | 9:00 am - 9:00 pm |