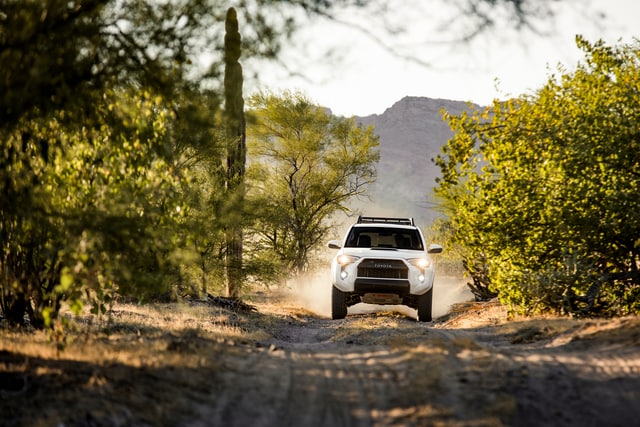 Considering a new SUV with a long history of providing the durable capability that you need for the California roads and terrains? For new SUV shoppers, our new and used inventory sells Toyota 4Runner models to drivers in Manteca and Turlock, who are searching for a comfortable and stylish sport utility vehicle that's designed to prolong your driving journey no matter where the roads or trails take you. Read forward to learn some of the Toyota 4Runner's history as a capable and unique SUV.
The first-generation Toyota 4Runner was established in 1984 and ran through 1989. Primitive in its earlier design, the 100-horsepower I4 engine and available V6 atop the two-door truck body with fiberglass shell was the start to a long line of success.
The second-generation revived the look of the 4Runner through 1990-95. Built on a Hilux pickup frame, the engines were also upgraded as well as suspension. The third-gen Toyota 4Runner from 1996-2002 introduced the four-door SUV body we see most common today in the 4Runner design, and with the all-around facelift, drivers found the ergonomic use and versatile cargo space they've been searching for.
The fourth-generation 4Runner was made from 2003-2009 and delivered more interior space and introduced a 4.7-Liter V8 engine for the power-hungry drivers. The fifth-generation model 2009 to present-day has transformed the SUV scene in California and for all active travelers who enjoy camping and off-roading. With trims like the TRD Pro and luxury edition models, drivers of all types can find the pristine comfort, or rugged durability they need for their daily travels or weekend fun!
View our Lineup of New Toyota 4Runners Today!
Visit our dealership in Modesto, CA for a test drive of your next Toyota 4Runner and continue the legacy of the reliable and long-lasting Toyota SUV while enjoying every aspect of your daily commute and weekend California adventure.