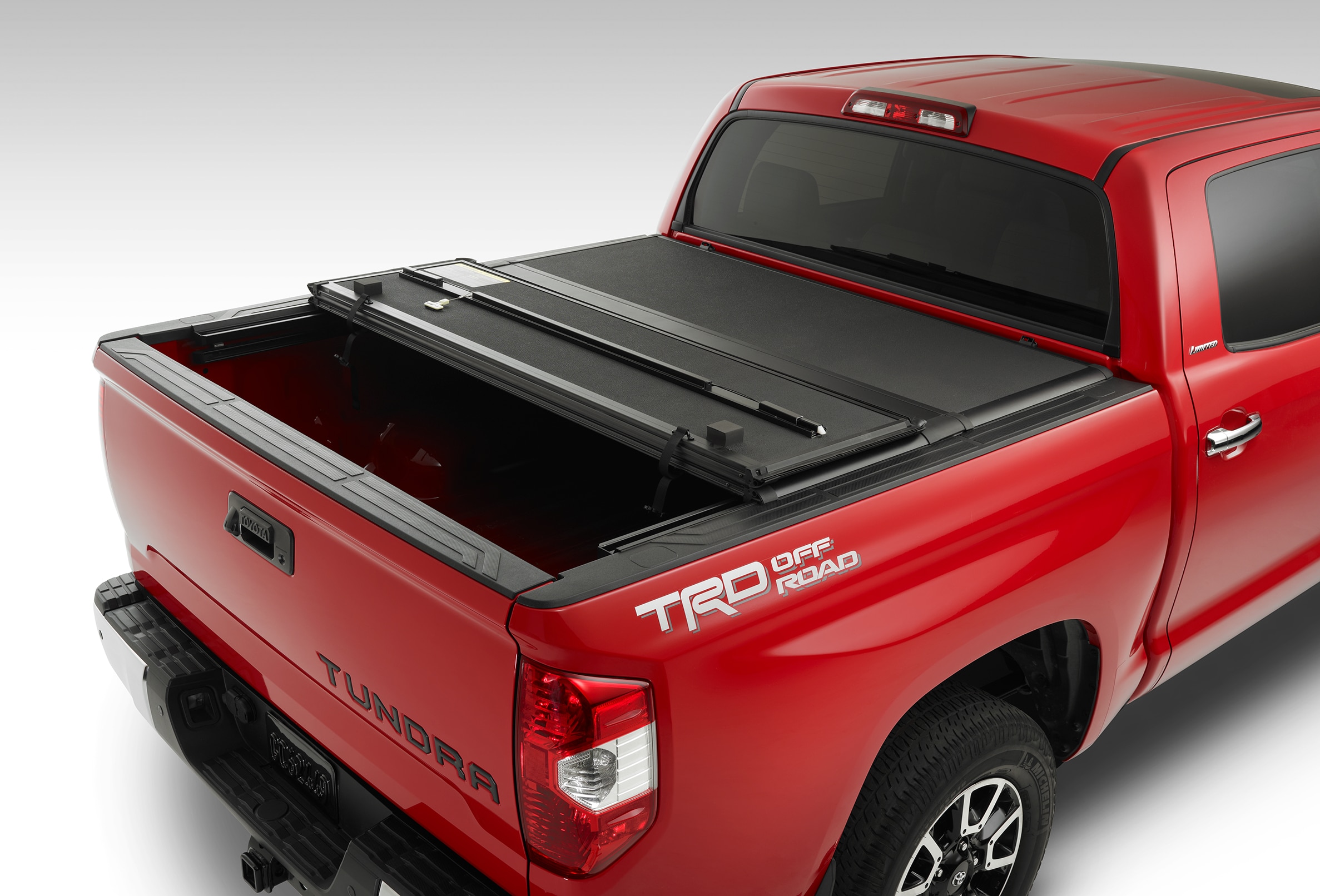 ​
No matter if your hobbies take you to the mountains or the beach, or you need to outfit your truck for work, Toyota has got what you need to outfit your vehicle properly for your unique needs. Here at Modesto Toyota, we offer a large selection genuine Toyota Accessories that have been specifically designed to fit your model and your needs. To learn more about available accessories continue reading.
Toyota Accessories
Toyota accessories are created with high-quality materials, built to last and hold up against the elements. No matter if you are looking for something that has to do with bettering your car's performance, adding style and protection, or added peace of mind, when you opt for an OEM accessory, it's worth the investment. All accessories have been tested and approved for use on each model.
If you are looking for design add ones you can opt for your choice of rear spoilers, bodyside moldings, doorsill enhancements and Genuine Toyota alloy wheels that give any model a major facelift.
Toyota also offers a large selection of interior accessories like floor protectors and storage.
Accessory Warranty
Another benefit of buying a genuine Toyota Accessory is the included warranty. When you buy at the same time as your new vehicle, you'll be supported by Toyota's 3-year/36,000-mile New Vehicle Limited Warranty! No matter how far you travel, your accessory is covered for 12 months! You can get down and dirty, and if something goes wrong, we'll take care of it so you can get back to your adventures in no time.
You can view available accessories online or give us a call to see what we have in stock! Once you have a part picked out, schedule an appointment, and we'll get everything set up! We are just around the corner from Turlock and Manteca and are the dealership of choice for the most durable Toyota parts around.