Service Your Vehicle With Us At Modesto Toyota
If you are looking to get your Toyota vehicle the care it deserves, you may wonder are the benefits of having your vehicle serviced at our dealership. Thankfully, our service center is here to deliver peace of mind for the road ahead. Our service center houses a team of certified Toyota technicians with years of experience taking care of all things Toyota in the Stockton area.
Why Service Your Vehicle at Modesto Toyota?
---
Our routine maintenance services are completed using only genuine Toyota parts. While out on the road near Manteca, you will have the confidence knowing your vehicle has the parts equipped to handle the stress of the daily drive. In addition, if you tackle a DIY project at home, our service center offers a full inventory of genuine Toyota parts for you to browse. Our service team at Modesto Toyota welcomes you to go ahead and contact us today to schedule a service for your vehicle. We are located a short drive away from Modesto. We look forward to seeing you soon.
Our service center here at Modesto Toyota is proud to offer Tracy shoppers available maintenance plans, including ToyotaCare. These plans offer a wide range of routine maintenance items, featuring oil services as well as tire rotation and brake repair to ensure your vehicle stays in tip-top shape while on the road.
Plus, our maintenance plans feature available 24-hour roadside assistance. So, if you find yourself broken down or need to jump-start near Turlock, we'll be there to get you out of a jam. In addition, our maintenance plans offer multi-point inspections and check your vehicle's fluid levels. So, if you feel as though our vehicle needs service, don't hesitate to drop by and see us.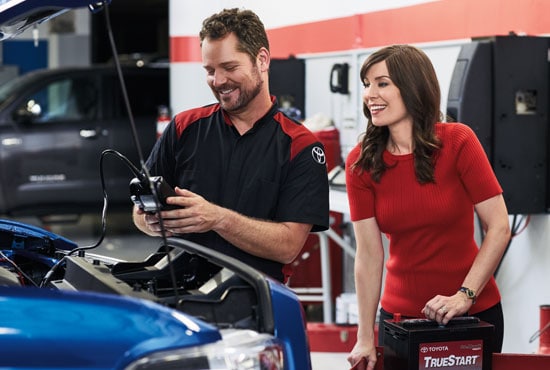 Understanding the Benefits of Regular Vehicle Maintenance
We work with a variety of drivers, and we have several customers who prefer a "last minute" approach to vehicle repair. While it can feel like you're saving money in the moment, putting off vehicle repairs is a great way to make your costs grow in the long run.
Regular vehicle maintenance can mean more frequent bills, but the maintenance costs are smaller. That's because you're investing in preventative maintenance. Preventative maintenance is an expense, but the work being done is usually smaller, simpler, and less costly overall.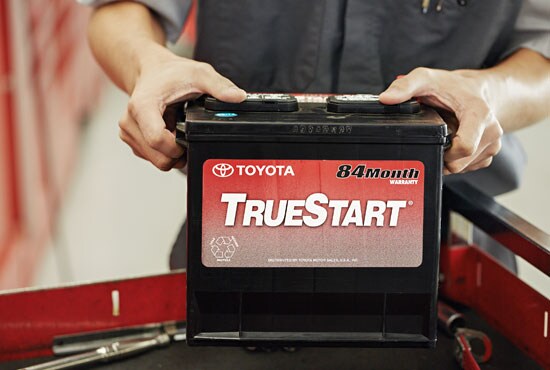 Examples of preventative maintenance include things like:
General Inspections
Battery & Brake Inspections
Tire Rotations & Wheel Alignments
Oil Changes
These procedures are designed to help your vehicle perform better for longer, with minimal investment. Even a simple inspection can help you root out mechanical issues before they have the chance to grow into major problems.
Save on Your Auto Repairs with Our Affordable Service Specials
---
Our service center isn't just a great place to find dependable maintenance help. We're a great place to find service and save.
We routinely offer rotating service specials that can cut down on your costs. Before you schedule service, we'd encourage you to visit our website or put a call into our service team. You might find a deal or coupon waiting that's a perfect fit for the service your vehicle needs.
We love nothing better than the times we can help our customers get the "more for less" they deserve.
Modesto Toyota

4513 McHenry Avenue
Modesto, CA 95356