Radiant Ride
Cosmetic Car Care Program
at Modesto Toyota
Keep Your Toyota Looking It's Best with the Radiant Ride Service from Modesto Toyota
Driving around Modesto can be an enjoyable experience but the dust and dirt of the roads can build up and cause unnecessary wear and tear. Even your interior can start to show the signs of a well-loved vehicle over time. If you're looking to preserve the appearance and value of your Toyota, stop by our dealership and check out the Radiant Ride service.
Windshield Chip Protection
Headlight Restoration
Dent & Ding Protection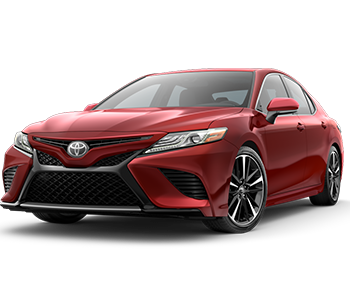 Interior Fabric & Carpet Stain Protection
Leather Rips & Tears
Cosmetic Wheel Protection
What Does Radiant Ride Provide?
The Radiant Ride service is a complete automotive appearance series of packages meant to replenish the look and feel of your Toyota. Through a series of protections and restorations, our service team will get your vehicle back to a high level of quality that you can expect from a brand new Toyota. Here at Modesto Toyota, we provide a variety of these services at great savings to you. We're happy to find the best way to restore your Toyota and make it feel like the day you drove it away from the dealership.
What Services Does Modesto Toyota Cover?
Our service team offers the Platinum package as part of the Radiant Ride service. With the Platinum package, you can expect services like:
Dent and Ding Protection
Windshield Protection
Cosmetic Wheel Protection
Leather Rips and Tears
Fabric and Carpet Stain Protection
Headlight Restoration
Paint Touch-Up
With this comprehensive list of services meant to restore and refresh the exterior and interior of your Toyota, you'll be able to get it back looking and feeling like new again.
For a Value Savings Over 65%
Schedule Service at Modesto Toyota with Radiant Ride Today
Want to take advantage of great savings with the Platinum package from Radiant Ride? Give our service team a call today, and we'll schedule you an appointment to enjoy the finer side of Toyota service. We can't wait to keep your vehicle looking it's best! Ask your Sales Associate or Finance Specialist for more details.
Schedule Service
Contact Us
* Indicates a required field